Xmas around Europe III
In this time of the year we're eager to know about the traditions families around the world share when they are together at Xmas time. We would like to start a serie of little interviews with people of Europe telling us what they eat, read, sing and share. So, let's start and merry Christmas!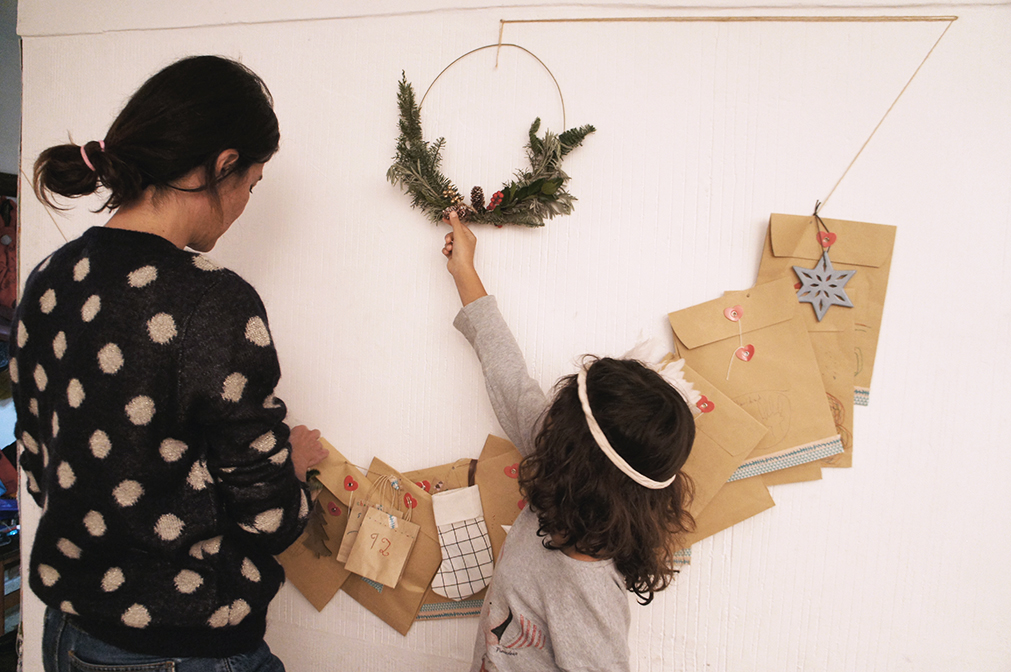 Candela, Jorge and Cloe (7)
All three of us were born in Tenerife, Canary Islands, Spain, and this is our home. However, we love exploring other countries and we have also lived abroad in Italy, Canada and the United States. Raising Cloe in a multicultural and multilingual environment reflects our love for traveling and appreciation for diversity. We enjoy combining indoor and outdoor family activities from going to the mountains or the beach to reading at home and playing music. Our quality time usually has something to do with creative games or connecting with nature. Jorge works as a freelance conference interpreter and I work in the health industry; we try our best to maintain a healthy balance between work and family. Photos: Grace T. Kim
Xmas Essentials
XMAS book
Olivia helps with Christmas, Ian Falconer. We have known this book for many years and we love it. Thumbs up for characters that break stereotypes!
XMAS song
Frank Sinatra's classics. If it was up to me, I´d be always be playing this album from October...but they don´t always let me.
XMAS ornament
Anything that is handmade at home. This year we made Christmas wreaths out of flowers and leaves at a workshop in our neighbourhood. We used White lavender for ours and they make our home smell like Christmas.


XMAS food
Jorge´s Swiss roots come out in his mother´s Christmas recipes. We love having Swiss turkey dinner with chestnuts, which reminds us of snow-capped mountains in a tropical island!
Tradition as a child
Being with family. I always remember having big family reunions with my grandparents and my cousins, which is very common in the Latin culture. I believe that Christmas is a time when, still being an adult, we reconnect to our inner child.
Tradition as a parent
Making the Christmas advent calendar. We really enjoy the process - finding inspiration, and preparing the surprise hidden in each little packet. We especially cherish fun family memories like making pancakes or organizing a pajama party with friends.